About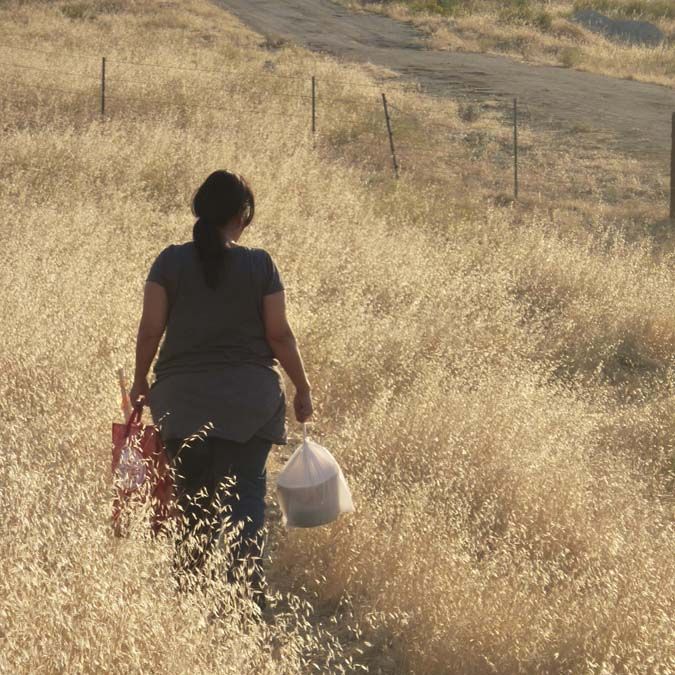 Cultivating Connections l Land + People
When we have access to land that we can care for and nurture, we reconnect with a bit of our humanity.
Michelle Glass is an artist and activist who stands alongside BIPOC communities to work together through collective actions to reclaim our ancestral histories and deepen our connections between Land + People.  Her work is site, engagement, and community based and is deeply rooted in her personal history. She is a third generation Chicanx with Indigenous roots that comes from a legacy of ancestors that were land stewards.  As a young child, she moved from urban East Los Angeles to the rural, agricultural town of Moorpark, CA where everyone knew their neighbors and generations of families nurtured the land. Throughout the years, relatives shared stories about their lives living in wooden farmworker carriages as they followed the crops. This was a time when people realized that all life is interconnected and interdependent.  Growing up within these two perspectives, she witnessed firsthand the contradictions between the wealth and poverty of communities and inequities around race, bureaucracy, language barriers, and culture.  This experience prompted her to use art as a tool to bring disparate groups together in an effort to build equity and social justice. Her methodology embraces research, arts education, community building, and community engagement.
She holds a BA in Art Education/Single Subject Teaching Credential with an emphasis in Art Studio Photography from the California State University, Los Angeles and a MFA in Public Practice from Otis College of Art & Design.