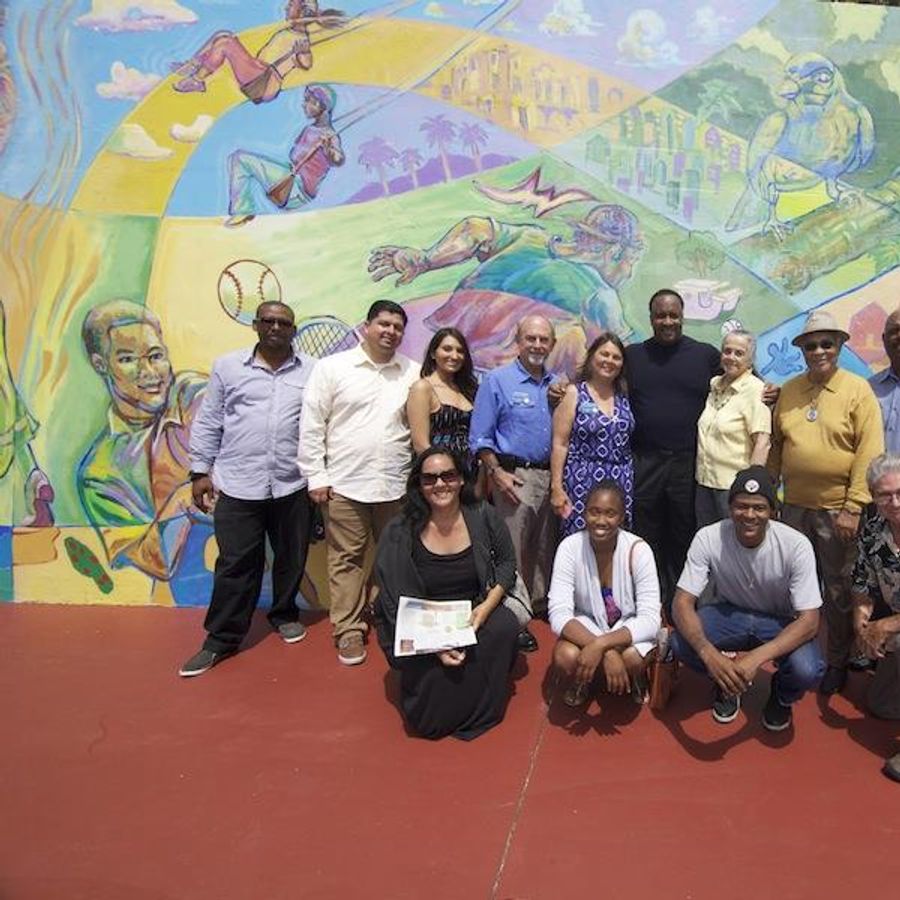 Darby Art Action Project
A PARTNERSHIP WITH THE ARTISTIC ANTI-GRAFFITI GRANT PROGRAM, ARTIST COLLECTIVE EAST LOS STREETSCAPERS AND LOCAL YOUTH. THIS PROJECT WAS SUPPORTED BY INGLEWOOD PARKS, RECREATION AND LIBRARY SERVICES DEPARTMENT, AND THE INGLEWOOD ARTS COMMISSION.
A collaborative youth led, public art project located at Darby Park in the city of Inglewood that resulted in a mural and temporary public art installation.